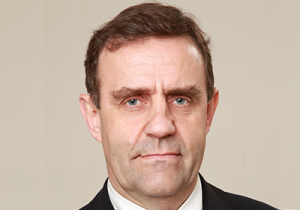 I HAVE WORKED in Tower Hamlets for since the late 1980s, always in the field of special educational needs and disabilities (SEND) and inclusion. Some of that time as a specialist in behaviour, helping children, supporting staff, and developing schools' approaches to dealing with difficult and disruptive behaviour. I quite quickly learnt that troubling behaviour can be a coping mechanism pupils use to deal with their particular learning difficulties, whether that is dyslexia, autism, or just trying to keep up. So my initially quite particular skills become much broader, and richer, because of this insight.
I have always found technology a useful tool in teaching and learning, ever since I was the teacher in a residential home for adolescent boys in the early '80s I have been using it. It was something I developed into a job in the 1990s and have developed further ever since.
What I really enjoy is that every child or young person has different learning challenges, which they are trying to meet in a very broad range of contexts, surrounded by friends and adults who all have a part to play. Technology is constantly changing too, as is, so it seems, the curriculum. So whilst I have been working in this field for a long time, it always seems fresh.
I have written nine books, some in collaboration with others, devised university level courses, including Masters level, had numerous articles published in Special Children, TES, The Guardian and on agen4change.net, and spoken in conferences in places as diverse as Birmingham, Belgrade, Chicago, New Delhi, London,, and Copenhagen.
At its best I liken my role to that of a honey bee, cross-fertilising ideas and creativity amongst teachers in myriad schools and classrooms, in nursery, primary, secondary and special schools, not only in Tower Hamlets, but other places too, including Newham, Essex, Southwark, Lambeth, Haringey, and Dudley.